Leverage brain
plasticity evidence

to enlighten treatments
myBrain Tech's Remote Patient Monitoring (RPM) solution combines high-quality brain data with accurate physiological data to provide the best insights about patient's brain.
Boost trials with advanced brain monitoring
By using simplified EEG clinical grade headset, we provide unique opportunity to quantify mental activity and brain plasticity impact. Access to new data of major importance for treatment development.
Better identify non-perceptible anomalies.
Characterise the dysregulations that occur.
Overall, monitor from anywhere.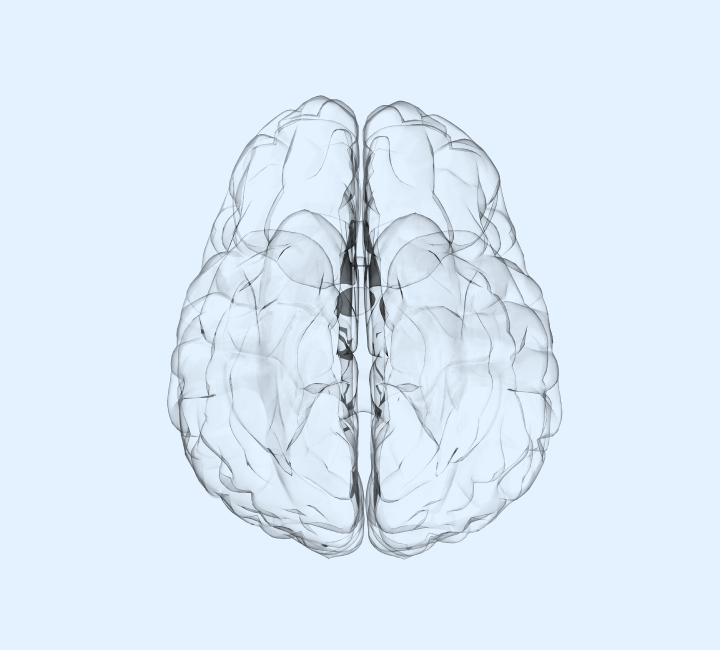 MYBRAIN TECH RPM SOLUTION
Give your longitudinal studies a new start.
Quantify the effects of drugs, ingredients or products on patients' brain over time to monitor or to create better treatments.
We focus on delivering superior quality brain data for your studies.
Experience our easy-to-use solution for effortless productivity.
A medical grade solution for screening & monitoring.
We aim to democratize EEG use with the support of a Class IIa medical device including a non-invasive headset and softwares for interpretation of brain activity dynamics.
Better identify non-perceptible anomalies.
Enhance population health management.
Reduce costs while ensuring quality outcomes.
For healthcare PROfessionals
Provide patients with a seamless care experience.
Treat patients beyond the symptoms they feel through our scientifically validated solution that allows you to track your patients' cognitive decline effortlessly.
Identify the subtle signals of the brain activity.
Personalize treatments more efficiently.
Increase the accuracy of the trials.
Patient brain monitoring in just 3 steps.
More effective care management leads to greater patient engagement and health outcomes.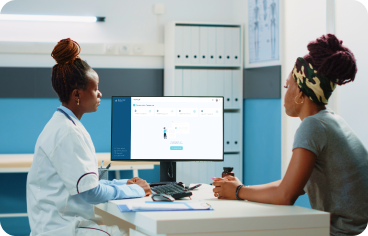 The practitioner and the patient define personalized protocols for monitoring brain activity, adapted to their condition.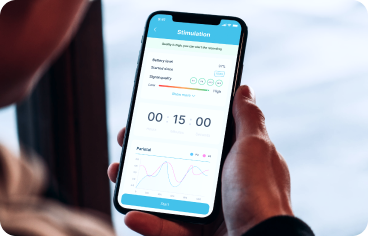 The patient goes to the application and records his EEGs effortlessly, whether at home or at hospital.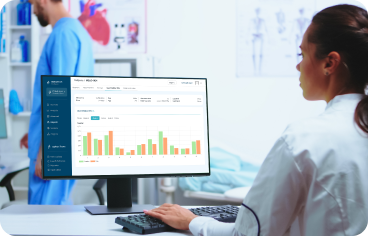 Improved patient follow-up
The practitioner analyses the results all along the patient's journey with simplified brain analyses available on the dashboard.
Facilitating brain monitoring
Make the invisible, visible.
Monitoring of the brain, anywhere
Monitor patient's brain activity at home or at hospital.
Conduct your trial everywhere, no matter the location.
Get better information and insights.
Detect changes for timely treatment adjustements.
Facilitate collaboration between teams.
Conduct your trials across borders at the same time.
Patient reported outcomes
Provide patients with frequent feedback and support.
Increase their sense of control over their own health.
Access data exclusively available in real-life situations.
Get detailed analysis & insights of patient's condition.
Our solution is ready-to go out of the box.
We provide you with expert and personalized support.
We comply with high quality and security standards
Since 2021, myBrain Technologies has obtained the ISO13485: 2016 certification and is now a Medical Device manufacturer. We aim to meet customer and regulatory requirements for products.
The Q+ Medical is a class IIa product. It consists of EEG data measurement. It is designed to monitor brain wave oscillations of patients with mental health and neurological disorders.(1)
We take our users' privacy seriously, so we guarantee that your data is safe with Health Data Hosting. We are also GDPR compliant and we are backed by our CNIL-approved DPO.

(1) CE Certification in progress.
We are glad you are interested in reaching out to us. Whether you have a question about our products or want to give us feedback, we are here to help.