Deliver better care for patients affected by stress
We offer a unique look into the brain's inner mechanisms in an ultra-simplified way to help healthcare professionals provide better care and treatments.
Stress is challenging. On a large scale.
Stress affects people of all ages and backgrounds. It can manifest in many ways, from physical symptoms to mental health issues like anxiety and depression.
But each individual reacts differently to stress.
For healthcare professionals, treating patients with stress-related conditions can be a challenging and complex task, as symptoms can be difficult to identify and manage.
Mental health cost the global economy
In the global prevalence of anxiety post Covid-19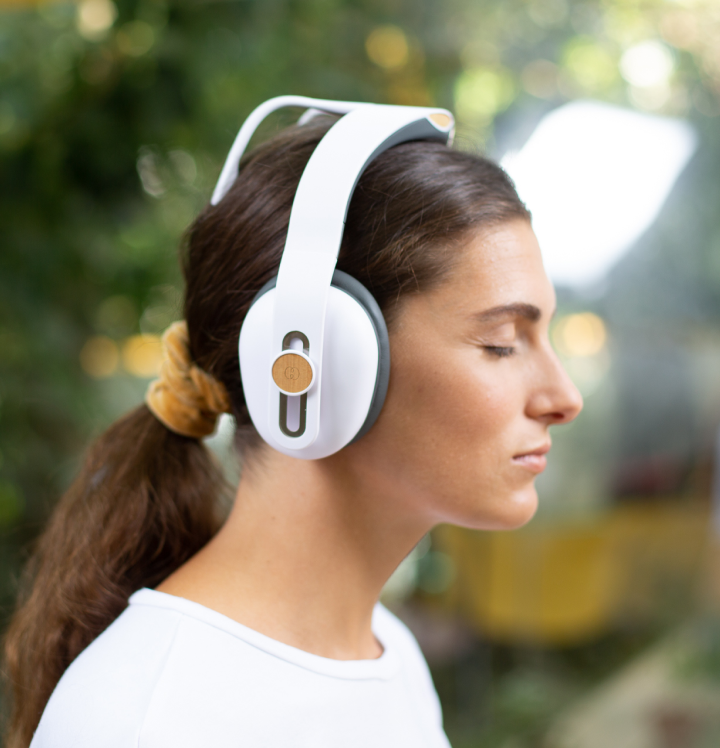 Patients need to feel supported. Guided.
We provide healthcare professionals with valuable insights into their patients' cognitive and emotional state, allowing them to develop targeted interventions to manage symptoms.
Track patients' brain activity patterns in real-time, enabling to identify and respond to changes as they occur.
Facilitate early detection and intervention by monitoring changes over time that may indicate a potential health problem or worsening symptoms of stress.
Melomind™ as a brain training solution
Towards a medical monitoring device. Quality first.
Melomind™ enabled healthcare professionals to remotely monitor stress indicators and neurofeedback performance to adapt the patient's care pathway.
Brain training sessions recorded
AI accuracy to predict relaxation
Brain boosted. Stress reduced.
Our team of researchers and our partners at the Paris Brain Institute, applied a strict protocol to train 48 participants.
People who received Digital Therapeutics (DTx Neurofeedback training) had a 20% increase in brain activity over three months.
This wasn't the case for those in the "mock" group, who were not subjected to neurofeedback (the placebo control group).
This indicated a specific brain plasticity induced by Melomind training.
It helped people feel less stressed and more relaxed by focusing on the specific functions trained.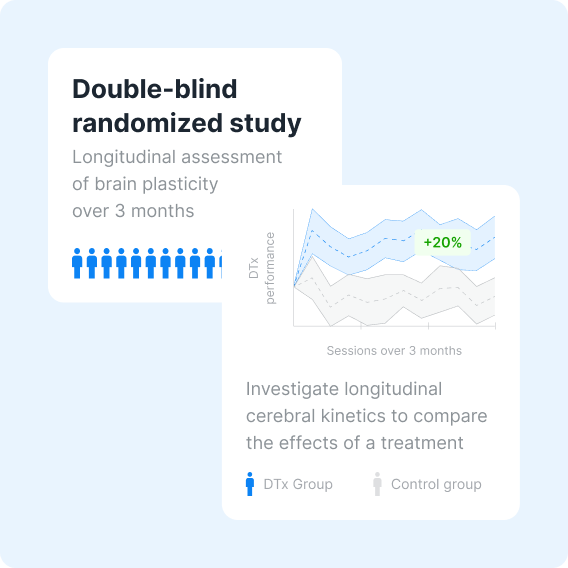 We are glad you are interested in reaching out to us. Whether you have a question about our products or want to give us feedback, we are here to help.