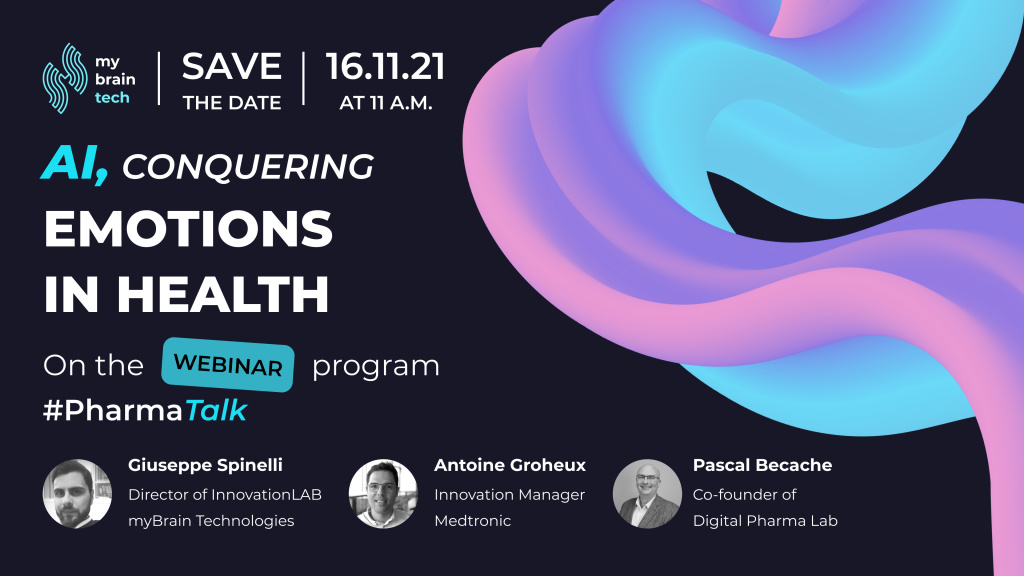 On Tuesday, November 16, 2021, at 11am, come and listen to Giuseppe Spinelli at the microphone of Pascal Becache on the occasion of the 4th Webinar #PharmaTalk of Digital Pharma Lab. Accompanied by Antoine Groheux, they will discuss about "AI, conquering emotions in Health!".
Neuroscience and artificial intelligence are about to revolutionize medicine, especially psychiatry. Neurotechnologies offer a range of new tools based on objective and empirical data which will revolutionize the diagnosis and prevention of psychiatric pathologies.
Implementing a quality approach within a start-up poses particular difficulties linked to the context of innovation, agility and rapid growth. However, such an approach is essential to guarantee the sustainability of its activities and to enable it to become a leader in its market.