Happy Holidays from myBrain Tech 🎄 | December 2022.
Happy Holidays from myBrain Tech 🎄 | December 2022.
Dec 22, 2022 • 5 min read • Download article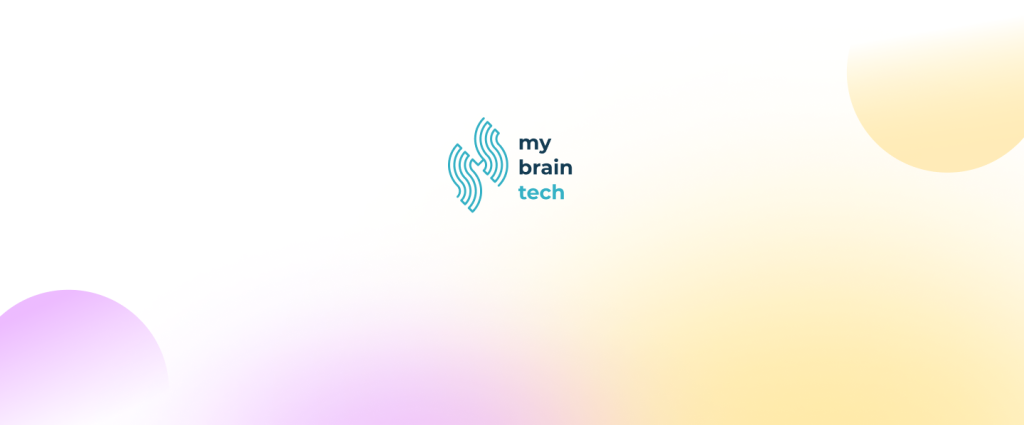 ---
---
---
---
myBrain Tech team wishes you a happy new year 2023 ⭐️
---
During this year of 2022, we have dedicated ourselves to make our solution more complete and ergonomic through many updates designed to optimize the way you realize your experiments.
The end of the year is for us the opportunity to come back on the major improvements of our solution, always respectful of the regulations, which allow us today to reinforce our presence on the pharma-medtech market.
We are very proud to have accompanied our customers in the launch of a large number of studies during the year and we look forward to seeing you at the beginning of the year.
Happy New Year to all! 😊
Summary

Product Updates 🔍

Pharma-Medtech Market 🩺
---
---
---
#ProductUpdates 🔍
---
Our comprehensive platform explores the brain to decipher human cognition, behavior and emotions, using multiple artificial intelligences and neuroscience. Thanks to our customers' feedback, we have kept improving our solution to best meet their specific needs.
Global Brain Assessment 🧠
The Global Brain Assessment is a configurable program that will adapt to your protocol needs. It allows more flexibility to customize protocols during a product test and clearly visualize neuromarkers to better understand your users.
Analytics 📊
In order to optimize your decision making, the analytics have been redesigned to facilitate navigation, to see the results more clearly and to quickly determine the effects of your products on your subjects.
We have also developed a new feature to go deeper into your subjects' mental states understanding by visualizing the evolution of each neuromarker level against time for all sessions: the temporal visualization.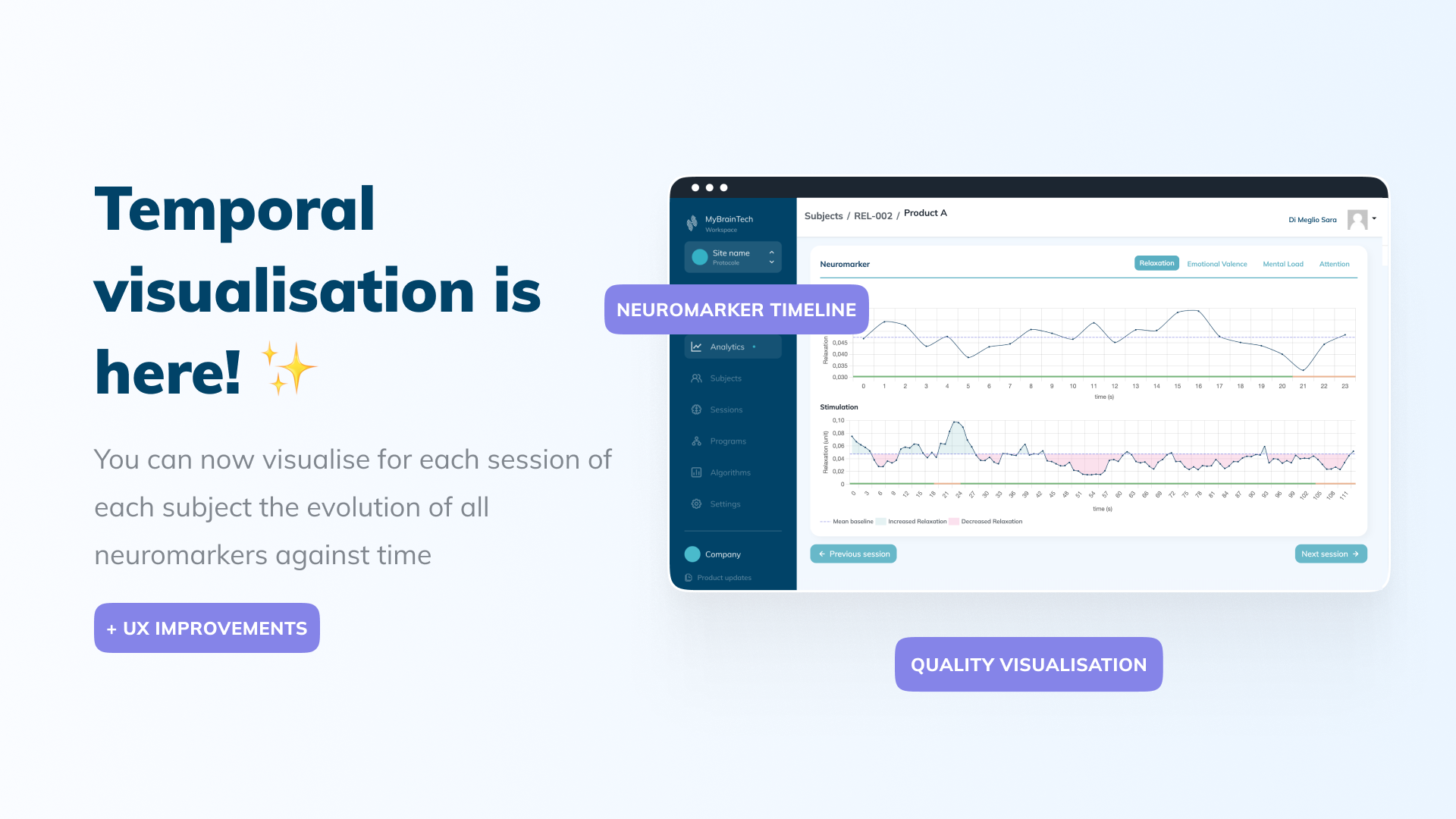 ---
New hybrid headset VRxEEG 🎧
This new two-in-one helmet integrating electrodes to measure brain activity which, coupled with a virtual reality simulator, provides an immersive experience to analyze the mental states of subjects while a task.
---
---
---
Medical Device Regulation
#Pharma-Medtech 🩺
myBrain Technologies takes great care to make sure that every improvement we provide to our solution is in line with the regulations in force in the pharma-medtech market, in order to ensure our involvement in this sector.
Indeed, we aim to deliver an AI-powered brain data platform providing digital neuromarkers to improve personalized, predictive and integrated patient care.
✓ Accelerate clinical trials and enable new treatments.
✓ Optimize the care pathway with efficient and rapid EEG monitoring by adapting to each individual.
Therefore, we strive to ensure that our quality management system guarantees customer satisfaction through consistent and standardised processes together with centralised and organised quality control policies.
We're preparing some nice surprises for 2023 with articles on the future of digital health or even the hybrid clinical trials. In the meantime, we'll leave you with some holiday reading related to Health and Ethics 🤓👇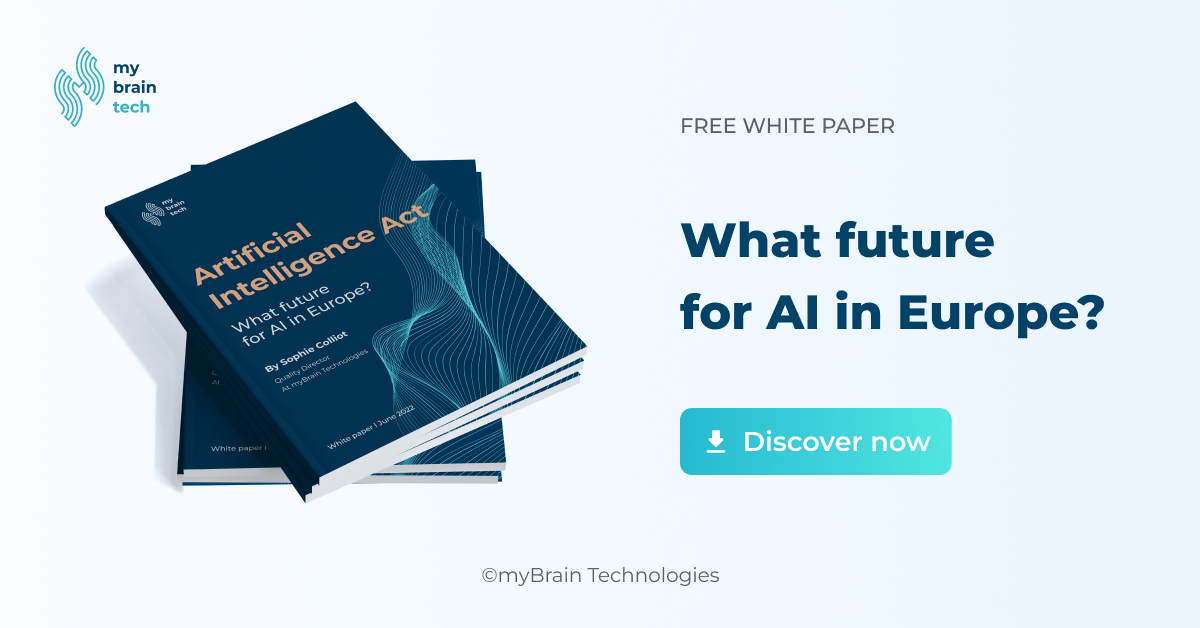 Computational Psychiatry.
Neurosicence and AI are about to revolutionize medicine, especially psychiatry. Neurotechnologies offer a range of new tools based on objective and empirical data which will revolutionize the diagnosis and prevention of psychiatric pathologies.
A milestone for NeuroEthics.
The capacity of neurotechnologies to probe and interfere with brain activity challenges notions of identity, integrity and autonomy of human being. Recent initiatives aim to help actors anticipate and address ethical, legal and social challenges, while promoting innovation in this area.
What future for IA in Europe.
On April 21, 2021, the European Commission published a proposed regulation on Artificial Intelligence, the Artificial Intelligence Act, which aims to establish safe and harmonized rules for this innovative field. We decrypt!
---
---
---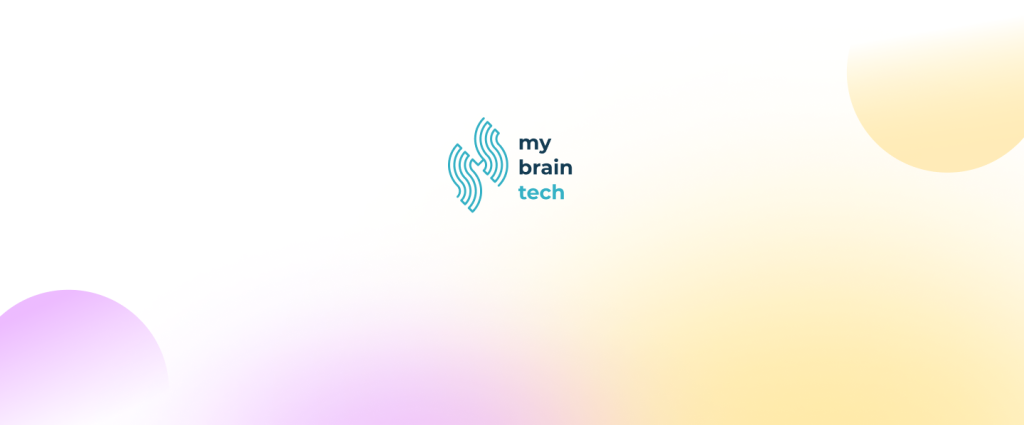 © 2022 myBrain Technologies, All rights reserved.
50 Avenue Claude Vellefaux
75010 Paris
We are glad you are interested in reaching out to us. Whether you have a question about our products or want to give us feedback, we are here to help.