[DOWNLOAD] Artificial Intelligence Act: What future for AI in Europe?

Sophie Colliot
Chief Quality Director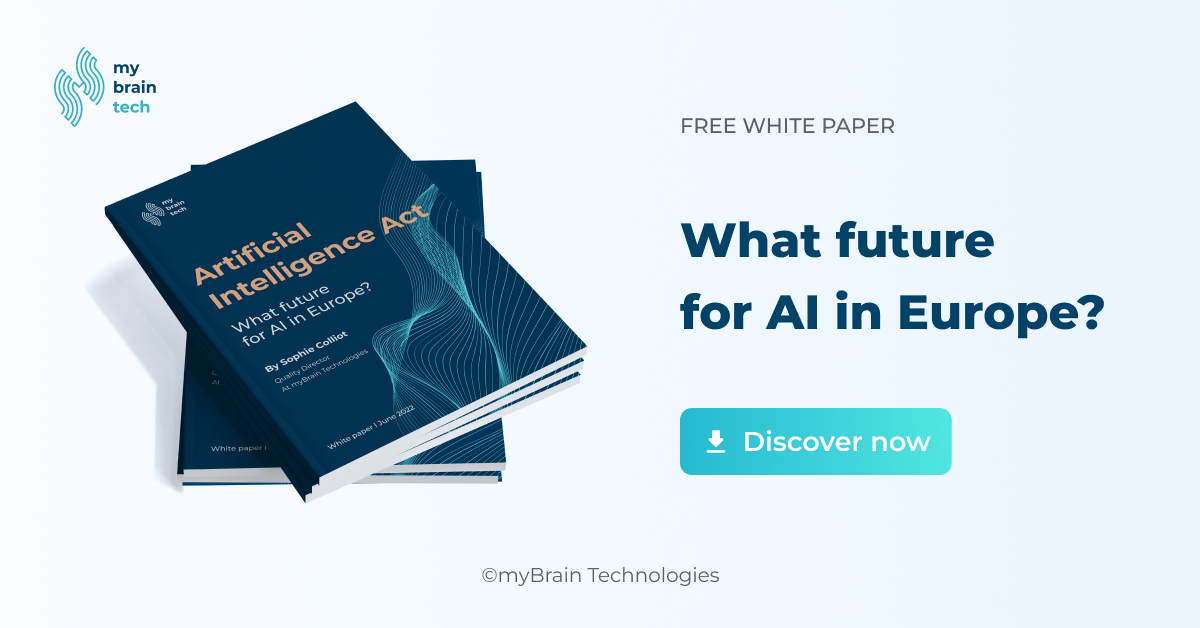 Discover the future of Artificial Intelligence (AI) in Europe through the Artificial Intelligence Act!
With the increasing evolution of computing, robotics and new technologies, AI is now a major part of our daily life. 
On April 21, 2021, the European Commission publish a proposed regulation on AI, the Artificial Intelligence Act, which aims to establish safe and harmonized rules for this innovative fields.
In her White Paper, Sophie Colliot, Quality Director at myBrain Technologies, reviews the main contributions, impacts and normative perspectives of the proposed regulation. She also compares, the implementation of other regulations closely related to AI and specifies the various opinions of the CNIL and its counterparts on the subject, thus highlighting the possible fields of evolution.

Sophie Colliot
Chief Quality Director
We are glad you are interested in reaching out to us. Whether you have a question about our products or want to give us feedback, we are here to help.